Saltwater Fishing in Alaska
According to one source, if you walked a thousand miles a year, it would take 44 years to walk the coastline of Alaska. Along the way, you would pass vast stretches of surf-pounded beach, protected coves and inlets, deep sheltered fjords, secret island archipelagos, and jagged rocky promontories that plunge into cobalt-blue depths. Most of these areas would be teeming with life, visible just beneath the surface. Alaska has five species of salmon, over 30 species of rockfish, and dozens of other marine species of interest to anglers. Simply put, there are no lack of saltwater fishing opportunities in Alaska.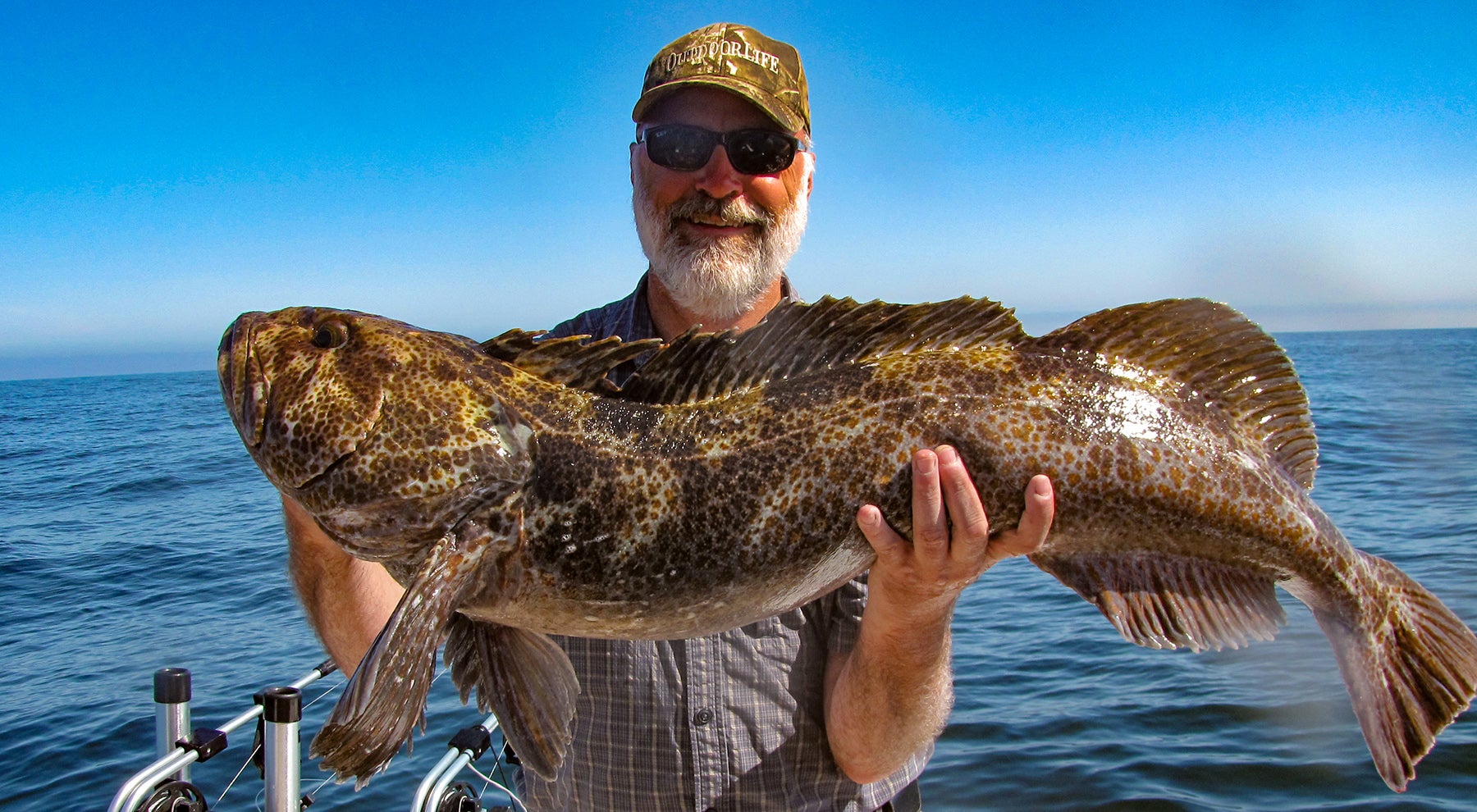 Regional Distinctives
Each area of the state offers different marine environments, different opportunities, and may require different methods. Here's an overview:
Much of Region 1 is sheltered from the rough seas and long ocean swells of the open Pacific by barrier islands. So fishermen often find themselves plying long fjords, cruising sheltered inlets and passages, or cruising protected bays. Fed by the northbound Japanese Current, the waters here are clean, clear, and temperate, with an average surface temperature of 43 degrees. Salmon fishing is a huge draw in this area, with abundant runs of king (chinook) and silver (coho) salmon. Halibut fishing is quite good, as is fishing for lingcod and rockfish.
Region 2 contains the whole of Prince William Sound, with its many sheltered bays and inlets. It hosts huge runs of king, silver, red and pink salmon. Additionally, it contains some of the best halibut fishing in the entire state, great lingcod fishing, and excellent opportunities for rockfish. It also hosts a large population of salmon sharks, which has created a unique fishery for anglers interested in tackling these aggressive, tackle-busting fighters. For the most part, salmon shark fishing is done on a catch-and-release basis.
The Cordova area offers good shore-based silver fishing, as do Whittier and Seward. Coghill River, on the east side of College Fjord, offers excellent fly-in or boat-in sockeye salmon fishing. The seasonal peak of the run is around the fourth of July. King action in the Seward / Montague Island area picks up in mid-June and continues into July where it is eclipsed by phenomenal silver fishing. Most kings and silvers are taken by mooching or trolling cut herring.
The Gear
The marine fisheries in Alaska are diverse and require adjustments in gear for different areas and for different types of fishing. Many areas offer shore-based fishing opportunities for salmon, rockfish, and even halibut. Where surf is prevalent, a 10'-14' spinning rod with a stiff butt section will allow you to heave your offering out past the breakers, and will give you the height to keep your line out of the breaking waves. But in protected waterways such as the Inside Passage and others protected by barrier islands, you can get by with medium to heavy action rods in normal lengths of seven feet or so. Many areas in Alaska allow snagging of salmon in saltwater. In those cases go with a heavy action rod; fish hooked in the tail, side or back are much harder to fight than those hooked in the mouth.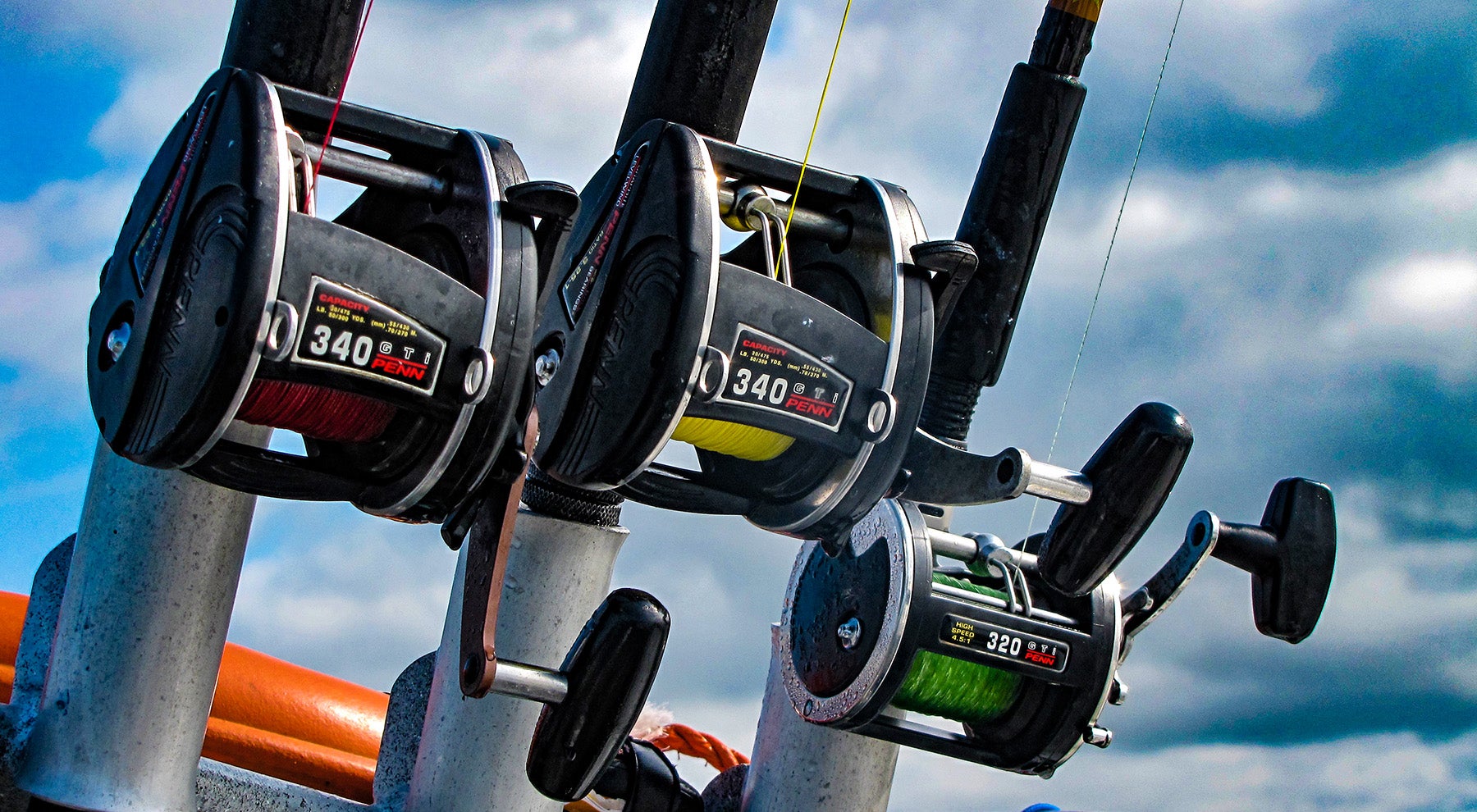 When it comes to reels, there is no question that a spinning setup is best for surfcasting over long distances. But for the closer-in stuff, a level-wind reel from a reputable manufacturer is superior in terms of sheer fish-fighting strength and near-frictionless casting. They are difficult to master though, and the most common result of your beginning efforts is a bird's nest of line tangled around your reel. 20 to 25lb. line is adequate for most shore-based angling opportunities. Consider using fluorocarbon leaders in clear, shallow water where fish might be line shy.
Fly-fishing the mouths of coastal streams is a very effective means of taking all five of Alaska's salmon species, and steelhead where they are available. Go with a rod in the eight-weight class and a reel with a solid drag system. Floating lines have their place, however, you'll get more action with a sinking tip line as most salmon species migrate near the bottom in shallow river mouth areas. In some places, even rockfish can be caught with fly tackle from shore.
Boat-Based Fishing Gear
The most common way to fish saltwater in Alaska is by boat, and for that, you need some different gear than you would use from shore. In most cases, you'll want a lighter rod for salmon and rockfish and a heavy rod for bottom fishing for halibut and lingcod. Here's an overview:
8 1/2' drift rods with a medium to heavy action are ideal for salmon trolling and can handle king salmon over fifty pounds. Go with a good saltwater level wind reel such as the Penn International bait-caster in the 965-975 series. They have a lever drag system and have stainless bearings for corrosion resistance. Go with 25lb. monofilament and you'll have most situations covered. In shallow, clear water some anglers opt for a fluorocarbon leader when dealing with line-shy fish. This same setup is also great for jigging for rockfish in relatively shallow waters up to 80 feet or so.
Halibut and lingcod require heavier tackle; go with a gimbal on the butt section, for use with a fighting belt or harness, and be sure the gimbal has a rubber cap for those times when you want to brace the rod butt against your abdomen while fighting smaller fish. Roller guides are nice if you are fishing regular braided dacron line, however they should be avoided if you're fishing super braid line; these thinner lines can become trapped between the roller and the spindle and fray or break. Go with ceramic guides if you're fishing super braid.
Stainless bearings, lugs to accommodate a fighting harness, a lever drag, two-speed retrieve and a rod clamp are the basics you need in a reel for fighting very large halibut. The Shimano Tyrnos 20II or the 30II, and the Penn International V series are ideal for halibut and lingcod fishing, but others do a fine job as well. A ratcheted drag eliminates drag creep that can happen over time. You'll want to run with 80# line as a minimum, and some anglers are more comfortable with 100# or even 130# line. Use regular braided dacron with a top shot of 200 yards of super braid, to eliminate sinker creep in heavy tide changes. Braided dacron creates a lot of drag in heavy current and you'll have a hard time keeping your line on the bottom.
A fighting belt or harness setup completes the ensemble for fighting larger halibut.
Terminal Gear
With the diversity of fishing opportunities in Alaska, it seems you need a different tackle box for every situation. Generally speaking, you need different terminal gear for boat-based fishing than you do for shore-based fishing. And of course, bottom fishing (including halibut fishing) requires unique tackle as does trolling for kings or silvers. For details on what you need for each type of fishing, refer to our pages on:
Releasing Fish
Catch-and-release fishing is commonplace in Alaska and is often done on saltwater charters when a non-target fish is taken, or when an angler catches a legal fish but wants to release it in order to keep fishing. Naturally, you should not gaff a fish that is intended to be released. Penetrating the fish with a gaff hook damages internal organs and creates a wound channel that can become infected and kill the fish. Also, avoid hauling fish over the rail and letting them flop around on the deck. A fish can bang its head on hard objects and it could receive serious injuries in the process. One of the best ways to release a fish is to net it with a rubber knotless net. These nets are very gentle on the fish, and greatly reduce damage to protective slime and scales. If possible, let the fish remain in the net during resuscitation, so it does not escape before it is fully revived.
Releasing a fish is usually a straightforward process, however, there are situations that require additional consideration or the fish could die.
For larger fish such as lingcod or halibut, it is best to take some time to resuscitate the fish before releasing it, especially if the fish fought long and hard and is fatigued. Grasp the fish firmly just in front of the tail, and use a gentle push-pull action to pump water over the fish's gills. If the fish rolls over on its side it is not strong enough to be released. Ideally, you should revive the fish until it swims off on its own.
Deep Water Release
In some cases, a fish is caught that has experienced barotrauma, a condition that occurs when a fish is hooked in deep water and quickly brought to the surface. This only happens with fish that possess a swim bladder, such as rockfish. Lingcod and halibut do not have swim bladders and are not affected by barotrauma. Indications of barotrauma are protruding eyes and an inverted stomach that protrudes out of the fish's mouth. If a fish is directly released in this condition, it will float away and die on the surface. Read our special section on Deep Water Release for detailed instructions on how to properly release barotraumatized fish.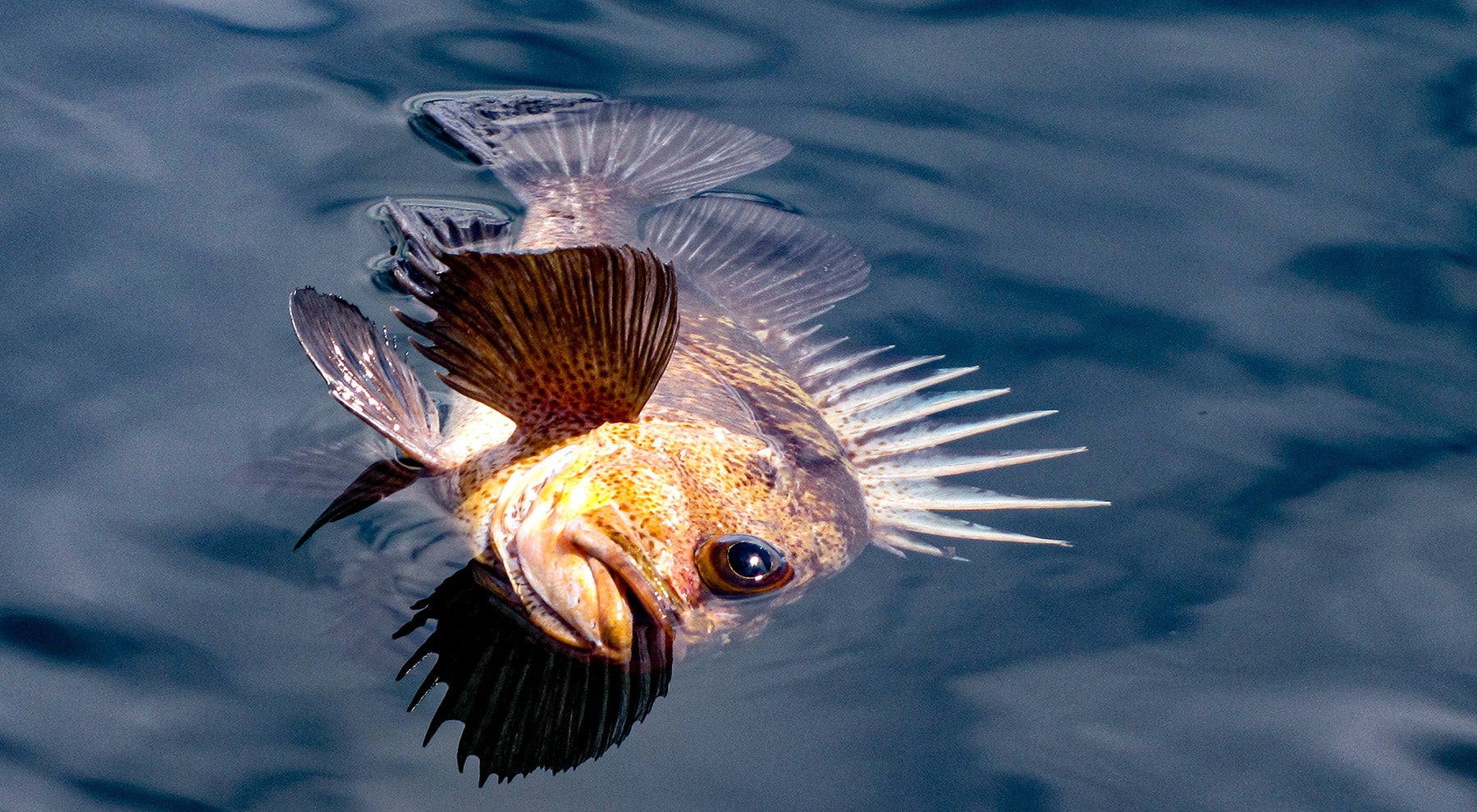 Additional Resources on Alaska Saltwater Fishing