About the Anchorage Management Area
Alaska Fishing: The Anchorage Management Area
The Alaska Department of Fish and Game's Anchorage Management Area dominates upper Cook Inlet, and includes all waters draining into the west side of Cook Inlet's Knik and Turnagain Arms, starting at the Eklutna (ee-kloot-na) River on the Knik (kinnick) Arm and ending at Ingram Creek, on the Kenai Peninsula. Many of the lakes are stocked by the Department each year, while some are stocked only occasionally, and a handful of lakes contain populations of indigenous fish species. Some of the rivers in the Anchorage Management Area are stocked with king salmon, and many have indigenous runs of silver or chum salmon. See each listing for details.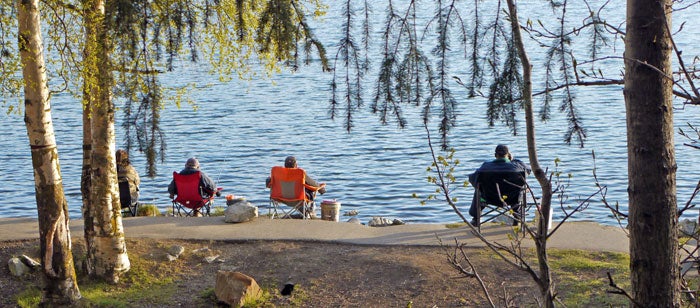 Anchorage Local Fishing
 Alaska Fishing: Anchorage Local Fishing
Anchorage is the hub of the entire state of Alaska. With over half the population of the entire state, and a diverse mix of ethnic groups, it is often referred to as "the largest native village in the state". Because of it's status as the major population center, road-accessible fishing opportunities are abundant and quite good. Expect company on most popular areas, but even with the number of people here, it's still possible to get away from the crowds and enjoy some solitude.
Anchorage: Just out of Town
Alaska Fishing: Anchorage North and South of Town
Locals often jokingly refer to the city of Anchorage as "Los Anchorage", in reference to its size and the comforts found there. And it's often said that Anchorage is "only ten minutes from Alaska", meaning that Anchorage is a world unto itself, but that the "real Alaska" is nearby. While some may disagree with those assessments, there is no denying that fishing opportunities just north and south of town can be truly outstanding, depending on the time of year and the species sought. Anglers visiting the area with limited time on their hands would do well to check out some of the places listed on this page.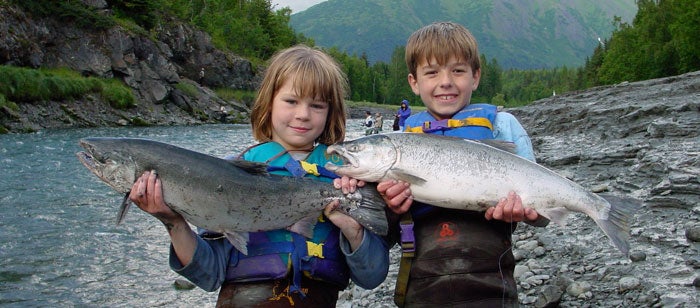 Anchorage: A Fisherman's Base Camp
Alaska Fishing: Using Anchorage as a Base Camp
Anchorage's location lends itself to serving as a base camp for fishing adventures of all kinds. The road-bound angler or RV camper has excellent options both north and south of town, and the fly-out adventures are nearly endless. Here's an overview.