Alaska Fishing
Caring for Your Catch
Alaska offers the richest, most diverse, and most abundant salmon resource in the entire United States. Additionally, saltwater species such as halibut, lingcod and rockfish are greatly desired on the dinner table. Finally, freshwater species such as Dolly Varden, trout, grayling and others are a special treat enjoyed in the field, or at home, many months after the outing.
Many anglers spend thousands of dollars just to have the opportunity to catch these fish, and for good reason. Besides the beautiful places where they are caught, and the many benefits of recreating in the great outdoors, Alaska's fish are among the most nutritious whole foods on the planet. It's in your own best interest to take excellent care of your fish. If you do it correctly, you will have stocked up many delicious meals for months to come.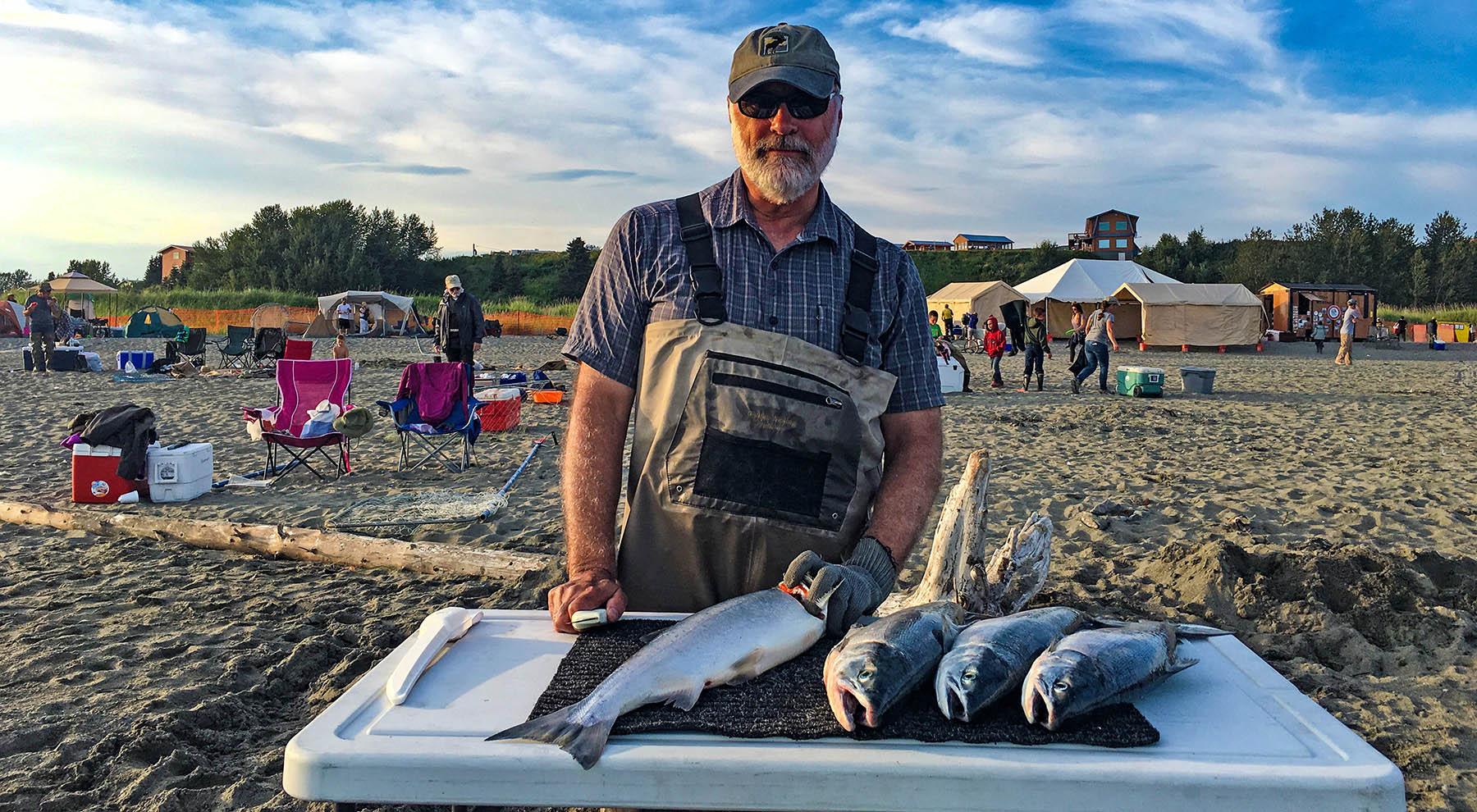 Catch and Release Fishing
The practice of catching and releasing sport-caught fish is probably the most common method of freshwater fishing in Alaska. But it's much more than simply tossing a fish back in the water in order to catch another. Conscientious C&R fishermen understand the value and importance of carefully playing and landing the fish, then the proper techniques of releasing the fish so it can survive and reproduce. In many areas, adherence to these principles is much more than an ethical nicety; it's the law. Here are the "best practices" concerning C&R fishing in Alaska.
Subcategories